Offers safe, efficient and dignified care for plus size patients.
Battery operated bariatric shower trolley that meets all your hygiene and work safety related needs working with assisted showering.
Shower trolley with lots of power and plenty of body space designed for a Working Load Limit of 450 kg/1000 lbs. The shower trolley is suitable for many different purposes besides showering, for example dressing and nursing: the possibilities are endless.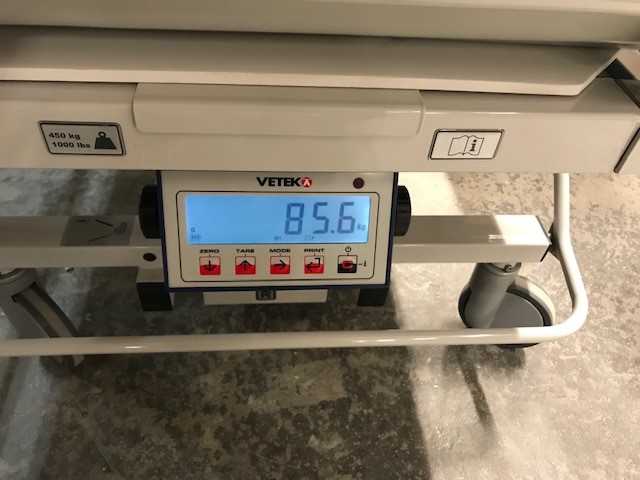 Now also available with scale. Scale soultion is provided and mounted by a third party scale company.